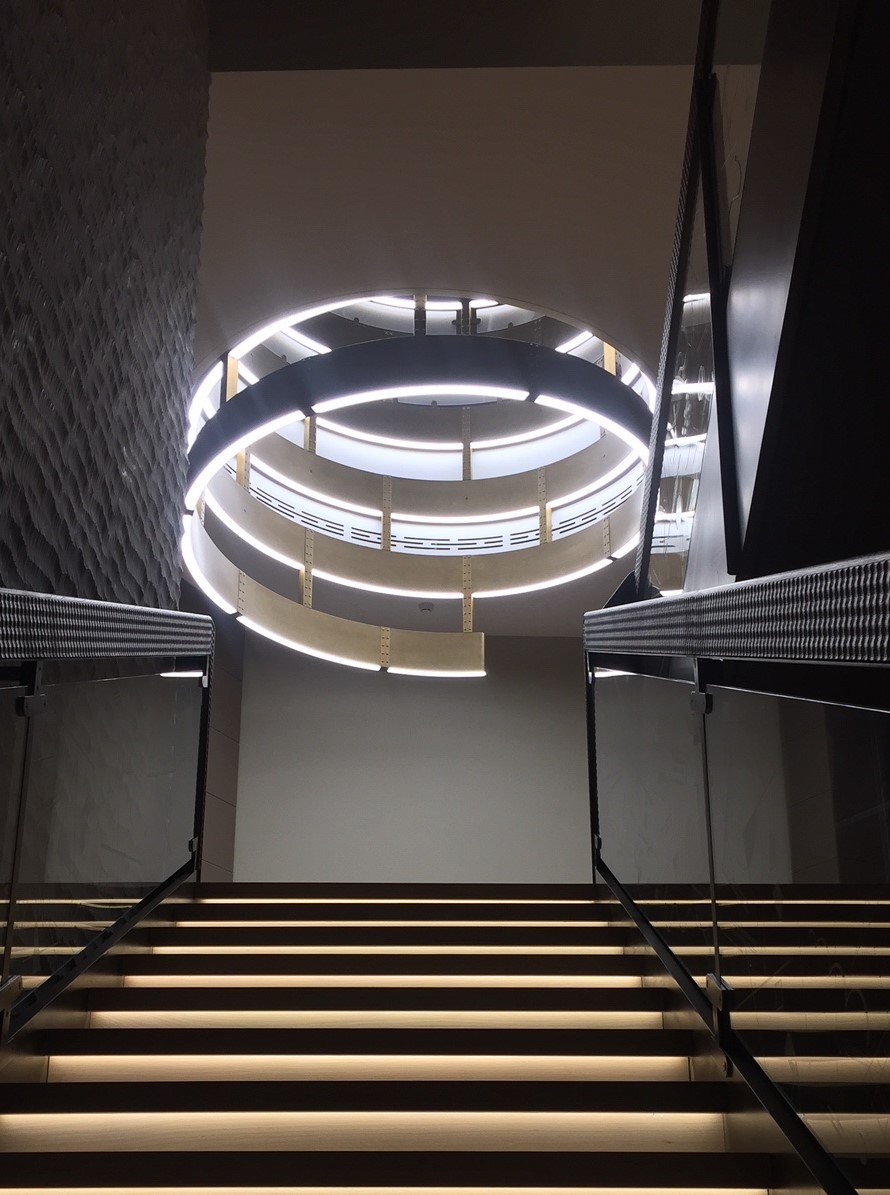 The leading industry supplier of lighting fixtures to hotels for over 60 years. We are closed-loop producers. And as general contractors, we also provide turn-key services so our clients can leave managing their projects to us.
PRODUCTION
We believe strongly in Made-In-Italy from our over 60 years of experience in production. We combine the brilliance of our master artisans with technology and innovation. We also make tables, railings, hotel signage and lighted signs. We work with brass, steel and iron. All of our products are CE certified.
CUSTOM
In addition to our production catalogs, our technical office is also available to develop and supply targeted products and products that are specially designed for our clients. We specialize in making prototypes before starting production.
LIST OF REFERENCES
• KEMPINSKY
• STARWOOD
• NH HOTELS
• ROCCO FORTE
• SHERATON
• BELMOND
• MARRIOT
• MANDARIN
• ST. REGIS
• IBIS
• WESTIN
• HNH
• LE MERIDIEN
• NOVOTEL
• LUNGARNO COLLECTION
• THE LUXORY COLLECTION
• DORCHESTER COLLECTION
• HILTON
• DOUBLE TREE by HILTON
• CURIO COLLECTION
• PRIVATE HOTELIERS GROUPS L. Gomiero started in 1958 in a 3500 square-meter space making lamps and chandaliers. In addition to our experience from working in brass foundaries, polishing, welding, turning, electrical cabling and lampshade production, we use the latest-generation technology:
• laser cutting
• CNC
• metal-sheet bending
We have a technical office for developing shop-drawing designs in 2D and 3D.
L. Gomiero
via Molinetto, 52
31030 Borso del Grappa - Treviso - Italy
tel. +39 0423 910153 -
WhatsApp +39 351 681 9357
e-mail: info@ellegomiero.it - www. ellegomiero.it
VAT n. IT03048670263

L'azienda L.Gomiero snc ha presentato istanza di un Voucher per l'acquisto di servizi per l'innovazione nell'ambito del POR 2014-2020 Azione 1.1.2 (Bando DGR 1848/2017) approvato da AVEPA nell'aprile 2018. L'attività svolta ha riguardato la realizzazione di un percorso di innovazione di prodotto e di processo produttivo attraverso: l'analisi tecnico-normativa degli apparecchi in conformità alla relativa norma armonizzata CEI EN 60598-1 Xa edizione e relative parti seconde; lo sviluppo in collaborazione tra azienda e fornitore delle soluzioni ai motivi di non conformità riscontrati; la verifica di laboratorio alle prescrizioni della Norma con redazione dei relativi rapporti di prova; la realizzazione e stesura della documentazione tecnica da allegare al fascicolo tecnico e mantenere obbligatoriamente a disposizione delle competenti autorità di controllo (Ministero dell'Industria) e la realizzazione personalizzata della marcatura (dati di targa) come previsto dalla norma e fac-simile di etichette energetiche.
Il voucher ha un valore pari a 4.500 euro su un totale di spesa pari a 6.000 euro.